Last Updated on February 11, 2023 by Treana Wunsch
When starting a business, one of the most important steps to take is to develop an effective small business marketing strategy. With the rise of digital marketing in recent years, it is essential for any small business owner to understand how to leverage digital channels and platforms to reach their target audience. In this article, we'll explore why marketing should be a priority when starting a business and the different methods you can use to promote your brand online.
Importance of Small Business Marketing
Marketing is an integral part of any business and should be a priority when launching a company. A successful small business marketing strategy can help businesses stand out and gain customer loyalty, while a lack of marketing could lead to lost opportunities and failure. Understanding the importance of small business marketing, especially in today's competitive market, is essential for entrepreneurs who want to create a successful business from the ground up.
The power of effective marketing lies in its ability to increase the visibility of your brand. A well-thought-out strategy that includes advertising, social media presence, and other channels can help you build recognition for your company among consumers. By investing in small business marketing activities such as creating content or running ad campaigns on popular platforms like Facebook or Google Ads, you are able to reach more potential customers and encourage them to purchase from you instead of the competition.
Small business owners should analyze their budget and decide what percentage of it they can allocate toward marketing and advertising. Depending on the type of business, some may require more funds than others; for example, an online store will need to invest more into digital channels such as SEO or PPC campaigns compared to a brick-and-mortar shop looking for local exposure. Defining goals is also key – you want your money to be spent wisely with measurable results that directly impact your bottom line. Additionally, setting up a timeline with specific deadlines will help ensure any set goals are met within the allocated budget.
B2B businesses should be allocated 2-5% of their total revenue to marketing. For B2C businesses, it should be 5-10%. At least half of the budget should be put toward digital marketing.
Defining Small Business Marketing
When starting a business, marketing should be one of the top priorities. A successful marketing strategy can determine whether or not a business succeeds in reaching its customers and potential customers. To understand why this is so important, it's important to know what marketing actually is.
Marketing is the process of creating value for customers by selling products or services that are beneficial to their needs. It involves researching target markets, identifying customer preferences and desires, designing effective strategies for engaging them with products or services as well as promotional campaigns that will reach those audiences and help them make informed decisions when buying goods or services from the business. Additionally, a good marketing campaign should be able to measure results in order to demonstrate the efficiency and track progress toward goals over time.
Benefits of Having a Strong Marketing Strategy
Starting a business is no small feat and requires a great deal of planning and strategizing. Having a strong small business marketing strategy can be one of the most influential factors in the success of your business. In today's digital world, it has never been more important for businesses to have an effective marketing plan that allows them to reach new customers and drive sales.
A well-crafted marketing plan allows you to make the most out of your resources by ensuring that you are targeting the right audience at the right time with the right message. This helps you to maximize your impact and get maximum return on investment from your efforts. Additionally, having an effective small business marketing plan can help build trust among potential customers by providing them with information about your product or service, as well as any promotions or discounts that may be available.
Types of Marketing Strategies
A solid marketing strategy is essential for small businesses to get their message out and build a successful brand. There are many types of marketing strategies available to entrepreneurs, each with its own advantages and disadvantages.
A traditional approach might include television or print media advertising, although these can be expensive and ineffective if not properly targeted. Social media campaigns have become increasingly popular in recent years due to their low cost compared with other forms of advertising. This option allows businesses to reach large audiences quickly and at minimal cost, but also requires significant time investment from the business owner or staff members. Organic search engine optimization (SEO) is another effective way for small businesses to increase visibility online without spending on paid advertisements or sponsored content.
In my article, 7 Effective Digital Marketing Strategies for Small Businesses, I go in-depth about the various types of digital marketing strategies.
When considering various types of marketing strategies, it's important to think about factors such as budget, target audience, goals, resources available and the type of product or service being sold. We have provided a list of the most common types of marketing strategies and their applications.
Branding involves creating a strong, memorable image for your business or product to help customers recall your brand when making purchasing decisions.
Establishing Goals & Objectives
When starting a business, it is important to focus on establishing both goals and objectives that can help you achieve success. Goals are the broader outcomes you want to accomplish while objectives help provide clarity on how you plan to reach those goals. In today's digital world, having an effective marketing strategy as part of your business plan should be a priority when setting up shop.
Marketing efforts should clearly describe what products or services your company provides, highlight the unique value it offers customers and explain why customers should choose your business over competitors. By focusing on building a strong marketing campaign from the start, businesses have a greater chance of achieving long-term success in their respective markets. Establishing both short-term and long-term goals that are measurable and achievable will allow you to track progress toward achieving them while helping set realistic expectations for results.
Measuring Results & Adjusting Tactics
Starting a business is an exciting time, but without proper marketing strategies, it can easily fail. An effective marketing plan should be at the forefront of any entrepreneur's agenda when considering how to make their venture successful. Measuring results and adjusting tactics accordingly is essential for achieving long-term success in business growth and development.
When creating a marketing strategy, entrepreneurs need to consider the various components that are involved in making it successful. By understanding these components and setting measurable goals with each tactic, they can track their progress and use this data to adjust their tactics as needed. This process helps guide businesses on where they should focus their efforts in order to maximize the return on investment (ROI). Additionally, measuring results provides invaluable insights into customer behaviour which can be used to inform future campaigns or improve existing ones.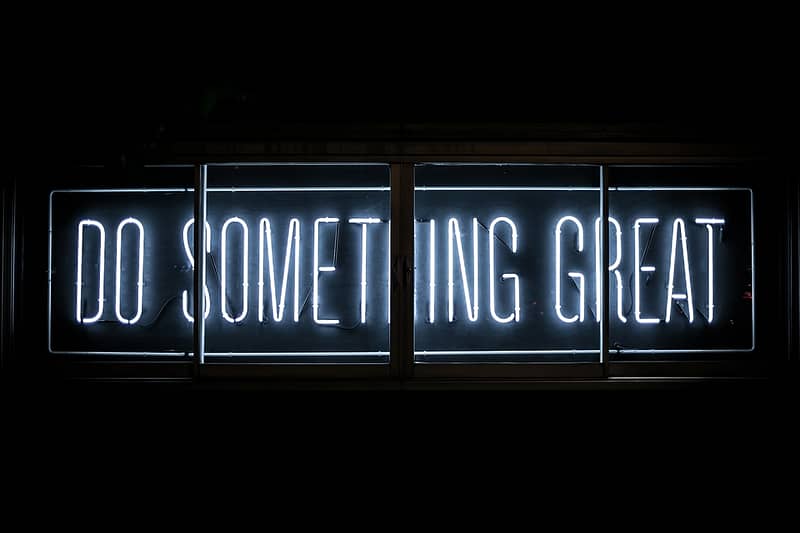 When starting a business, having a long-term plan for marketing should be at the forefront of your strategy. By using a comprehensive marketing plan to guide your decisions, you can ensure that your business remains competitive in the long run and that it is equipped to reach its goals.
Creating a successful business requires an understanding of how to reach customers, build brand loyalty, and increase revenue over time. A well-crafted marketing plan will help you identify opportunities for growth while also providing guidance on where resources are best allocated. Additionally, it's important to consider how changes in technology or customer preferences may affect your efforts in the future when planning ahead.
By making long-term planning part of your overall strategy from day one, you'll be better prepared to handle anything that comes up as your business evolves over time.
If you are looking for a comprehensive marketing plan tailored to your specific business, let me help you. Click below to get started.
Small Business Marketing Plan
Comprehensive Marketing Plan tailored to your specific business