Last Updated on February 14, 2023 by Treana Wunsch
Employees are the most important resource for a business. An organization's ability to attract and retain the best employees determines its success, growth, and competitiveness in the market.
Employees are the backbone of any successful business, yet hiring your first employee is a daunting task. It can be difficult to know if you're doing it right and making the best decision for your company's future. This step-by-step guide will provide you with all the information you need to know about how to hire your first employee in Canada.
Having a strong team of employees is essential for any business looking to grow and expand. Employees bring new perspectives, ideas and skills that can help transform a business from just an idea into something tangible. They also increase productivity and efficiency by providing different kinds of expertise, knowledge and experience that may not otherwise be available from within the company itself. Moreover, employees contribute significantly towards building customer relationships which is essential in creating loyalty and long-term success for any organization.
What To Know About Hiring Your First Employee
The world of business is constantly evolving, and entrepreneurs can often find themselves overwhelmed when it comes to navigating the complexities of hiring their first employee. As an employer in Canada, there are certain steps you must take to ensure that you are compliant with all laws and regulations.
This article provides a step-by-step guide on how to hire your first employee in Canada. From understanding the legal framework to finding the right candidate, I'll provide an overview of everything you need to know when it comes to onboarding your first team member. With this information in hand, you will be prepared to make smart choices and avoid any potential pitfalls during the process.
For employers in Canada, getting started with the hiring process can be daunting. To ensure compliance with all applicable employment laws and regulations, it is essential to understand the basic legal framework surrounding hiring employees in Canada. This article provides a step-by-step guide to help employers navigate the Canadian employment system.
Employers must familiarize themselves with the Canada Labour Code at the federal level and Employment Standards Acts at the provincial level and ensure that any employment contracts are compliant with relevant legislation. Additionally, as an employer, you should also be aware of specific requirements around payroll taxes, minimum wage rates, deductions from employee wages and other obligations such as insurance contributions.
This article is designed to provide employers in Canada with a comprehensive overview of their responsibilities when it comes to hiring their first employee – helping them ensure successful recruitment whilst meeting all necessary legal requirements.
Health and Safety Training
Health & Safety is an essential part of the hiring process when it comes to bringing on board your first employee in Canada. The first step should be to familiarize yourself with workplace safety regulations and the legal obligations you must meet. Knowing the basics will give you a firm footing as you go through the process and ensure that your new hire is properly taken care of.
When hiring a new employee, employers are obligated to follow Canadian health and safety regulations, including providing a safe work environment for their employees. This may include creating policies around hazardous materials, providing safety equipment such as protective eyewear or gloves, holding regular training sessions on proper lifting techniques, or establishing guidelines for working with heavy machinery.
Additionally, employers should make sure that their employees are aware of any potential hazards so that they can be avoided; this could include identifying risks associated with particular tasks or projects.
When it comes to hiring your first employee in Canada, there are a few important considerations you need to be aware of before making the hire. Benefits should not be overlooked.
Benefits can include anything from healthcare coverage and pension plans to vacation days and sick leave. By offering benefits, employers attract better candidates and create a positive working environment that helps keep employees happy, motivated, and productive. When evaluating your company's benefits package, make sure they meet all legal requirements while also reflecting on what best fits your business model.
The Chamber Plan is a great plan for small businesses.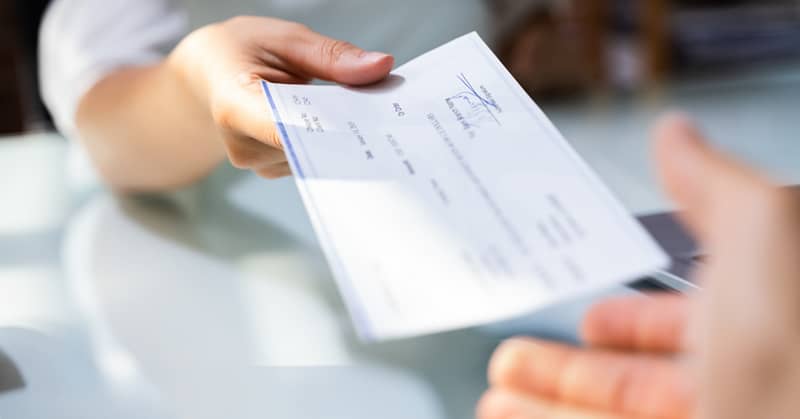 Payroll deductions are an essential part of hiring your first employee in Canada. Before officially onboarding a new hire, employers must understand the various federal and provincial deductions that must be taken from an employee's salary in order to comply with Canadian regulations. These deductions include CPP, EI, income tax, as well as other benefits and contributions that can vary from province to province.
You must open a payroll account with CRA before the first remittance is due. Remittances are typically due by the 15th of the following month you paid the employee. I recommend having this in place as soon as you know you will be hiring someone. You can call CRA to register or register online.
Employers should also ensure they are aware of any additional requirements for payroll deduction compliance in their specific region. For example, Quebec employers must withhold and remit the QPIP premiums from employees who work more than 25 hours per week or make over $2,000 annually. To help manage payroll deductions correctly and efficiently, it's best to use automated tools like payroll software or an online calculator before making a permanent commitment to a new hire.
I've used a few different payroll platforms and Wagepoint is my favourite by far. It's reasonably priced and will pay your remittances for you.
Creating a job posting is one of the most important steps in the hiring process. It's essential that employers craft an effective job ad to attract qualified candidates and get the best possible employee for the role.
Employers should consider their needs carefully when creating the position description and pay special attention to detail as it will be used to assess candidates' suitability for the role. They should also research relevant industry standards and laws regarding recruitment processes and ensure they are compliant with all legislation before making any decisions about applicants.
Writing a job posting for your first employee can be daunting, especially if you're unfamiliar with the process. It's important to create an accurate and detailed description of the position so that potential candidates understand what is expected of them.
To start, outline the essential qualifications and duties of the role. This should include tasks that may change over time as well as long-term objectives. Additionally, consider any additional skills or qualities that will make an ideal applicant stand out from other candidates. Next, think about the salary and benefits packages you are willing to offer – these should be competitive with similar roles in your area. Finally, provide contact information for submitting resumes and list any upcoming deadlines or interview dates.
Interviewing job candidates is an important part of the hiring process. It's important to take the time to evaluate each individual in order to find the best fit for your company. By following a few simple steps, you can make sure that your interviewing process goes smoothly and efficiently.
To start off, it's important to create an interview plan that outlines the questions you want to ask each candidate as well as any other notes or observations you may have. Make sure that all candidates are asked the same set of questions and that they're given sufficient time to answer them thoroughly.
Consider incorporating some open-ended questions so that you can get further insight into their qualifications and experiences. Additionally, be sure to give each applicant enough time for them to ask any questions they may have about the position or company itself.
You may want to consider having candidates complete a personality test prior to interviewing.
An employment offer letter is a critical document when hiring an employee in Canada. This document should include key information such as the position being offered, the job description, the salary and benefits being provided, and any other conditions of employment. It serves to outline expectations on both sides of the employee-employer relationship.
Creating an employment offer letter requires careful consideration of all relevant factors. Factors like wage rates, benefits packages, hours of work and vacation entitlements should be taken into account when drafting this important legal agreement. The terms set out in the employment offer letter must comply with applicable provincial or territorial laws as well as collective agreements if necessary.
When done properly, an employment offer letter can provide a strong foundation for a successful employee-employer relationship that will benefit both parties over time.
I hope this article helped with hiring your first employee. If you need help with any part of the process along the way, contact me today to find out how I can assist you and your business.
After reading this article, you should now have a better understanding of the steps on how to hire your first employee in Canada. From registering with the government to creating your own job posting and informing your potential employees about their obligations and compensation, there are many pieces that need to come together in order for the hiring process to be successful.
While it can be daunting at first, having gone through these steps will make sure that you're set up for success with everything from payroll to ensuring compliance with labour laws.
I hope this article about how to hire your first employee was helpful. Let me know what you thought in the comments below!
P.S. As I was writing this article I decided to do a whole series about hiring employees. Watch for the next post about how to know when to hire employees.