Last Updated on August 5, 2023 by Treana Wunsch
This is the twelfth article in my How to Write an Effective Business Plan series. Each post guides you through writing a section of your business plan. I was going to write an ebook and charge for it but decided to give the information for free.
In this article, I go over how to research and write the Operational Strategy section of your business plan. If you want guidance on writing your own business plan, follow the series from the beginning.
Or if you just want me to write it for you, click here.
What is an operational strategy?
An operational strategy is an important component of a business plan. It outlines the process and procedures for running a business in order to achieve its desired objectives. Operational strategies provide clear direction about how to manage day-to-day operations, like scheduling staff, managing inventory, or identifying sales targets. It also helps identify any potential operational weaknesses that need to be addressed in order to ensure success.
Creating an effective operational strategy requires careful consideration of all aspects of daily operations, from staffing decisions and customer service standards to product selection and pricing policy. A well-defined operational plan will help keep a business on track and enable management to react quickly if changes are needed in order for the business goals to be achieved. With this type of strategy in place, businesses can maximize their chances of success by focusing on what works best for them in terms of efficiency and cost savings.
Assessing your resources is key when it comes to writing an operational strategy for your business plan. Knowing what resources you have at your disposal will determine the long-term success of your business, so it's essential to take the time to evaluate them before you start planning out operations.
When assessing resources, it is important to consider both tangible and intangible elements such as finances, personnel and organizational structures. You'll want to look at how much money you have available, who can help with operations and how they should be organized into teams or departments.
Additionally, if you are utilizing any external vendors or third-party services, it's critical that you understand their capabilities and how they can benefit your operations.
The development of an organizational structure is a key component of creating a successful business plan. Developing the right structure will provide clarity, efficiency, and effectiveness in achieving goals that are important to the success of the business. When setting up a new business or expanding an existing one, it is vital to consider how best to organize people and resources for optimal results.
The first step in creating an organizational structure is defining your corporate vision and mission. This should be clear from the very beginning as it will guide any decisions you make about the organization going forward.
Next, determine who would be responsible for what roles within your company and decide on reporting structures between departments and teams.
Finally, it's important to ensure you have adequate resources available such as equipment, supplies or personnel in order to meet operational demands.
An effective operational strategy is essential for any business to succeed. Personnel management is a key component of this strategy and should be considered carefully during the planning process. It is important to focus on the right mix of skills, experience, and knowledge that will help you reach your goals.
When crafting your personnel strategy, consider how you will recruit staff and what qualifications they need to have in order to work with your company. Additionally, think about how you will train them, set expectations, manage performance, and ensure compliance with workplace laws and regulations. Establishing clear policies for hiring practices and employee relations can help prevent conflicts or costly legal issues down the line.
Finally, make sure that your personnel plan reflects both short-term needs as well as long-term goals; it should provide flexibility while also aligning with your overall strategic objectives.
Including resumes from key personnel including yourself in the appendices will show investors that you and your team have what it takes to get the business off the ground.
Professional Support Team
Having a professional support team is essential for any business plan. A well-staffed and experienced operational strategy team can help guide a business in the right direction. Not only will they provide expertise on how to create an operational strategy, but they can also help with troubleshooting and problem-solving when the time comes.
The first step in developing an operational strategy is to assemble a team of professionals who have experience in operations management and business analysis. This group should include representatives from both inside and outside of your organization, such as consultants or advisors, who have knowledge of your industry and/or market trends.
They can provide valuable insight into what strategies will work best for your particular situation. Once assembled, this support team should meet regularly to assess current strategies and identify areas where improvement may be needed.
Technology Strategy is a vital component of business planning. Having a clear and actionable plan for how technology will be used to support your business operations can help you stay competitive and grow. While it may seem intimidating to develop an operational strategy, it doesn't have to be difficult. A well-crafted technology strategy can make all the difference in helping you reach your goals.
The first step in creating an effective technology strategy is understanding the current landscape of your technology needs and resources. Consider what systems are already in place, what new technologies might benefit your operations, and where those new technologies would fit into existing processes.
Once you have assessed the current situation, it is important to create objectives for how technology will be leveraged going forward – from customer acquisition to data storage solutions – so that teams understand their role in keeping tech up-to-date and integrated with other platforms.
When creating an operational strategy for a business plan, it is essential to consider the suppliers needed to carry out your operations. The most successful businesses understand that having the right supplier relationships is essential for long-term success. Not only does this help ensure consistent product quality, but it also allows businesses to lower costs and reduce lead times.
When selecting suppliers, there are several factors to consider such as price and product quality. It's also important to assess the supplier's delivery capabilities and their ability to respond quickly when additional supply is needed.
Furthermore, research should be conducted on each supplier in order to gain an understanding of their reputation within the industry.
Ultimately, developing strong partnerships with reliable suppliers that meet all of your operational needs can help ensure the success of any business venture.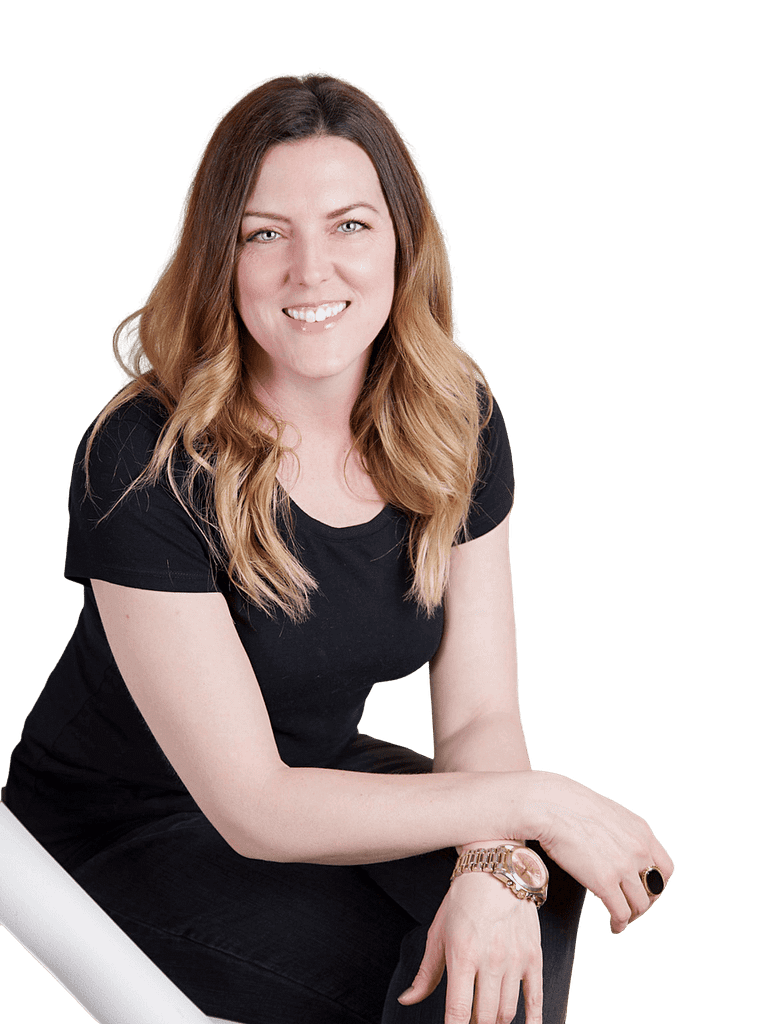 Get weekly updates on the latest posts and more from me straight to your inbox.
Research and Development Plan
Creating an operational strategy for your business plan is essential to ensure success. Research and development are key components to creating effective operations that will grow your company's profits, customer loyalty, and industry recognition.
A research and development plan should include detailed information on the products or services you offer, potential markets for those offerings, methods of distribution, customer service strategies, plans for responding to competition in the marketplace, and a comprehensive financial forecast.
Building an effective research and development plan for your business model requires careful consideration of market conditions, customer needs and preferences, the cost-effectiveness of production processes, quality control measures and more.
An organized approach will help you understand how each component affects one another in order to move forward with the most efficient course of action. With a well-developed strategy in place, you can focus resources on areas where they will be best utilized while also cutting costs where possible.
Creating an implementation plan is essential for turning any business plan into reality. An effective implementation plan should be comprehensive and detailed, ensuring that all aspects of the strategy are properly addressed.
It should provide a clear timeline and set of responsibilities, as well as articulate how resources will be allocated in order to achieve desired results. To learn how to write an operational strategy for your business plan, it's important to understand the basics of creating an implementation plan.
Start by identifying what needs to be done and when it needs to happen. This includes outlining key steps such as market research, product development, customer service processes, and more. Also, consider what resources need to be available in each step – this could include financial resources or personnel with specific skill sets who can help accomplish each task on time.
Once you've researched and developed your Operational Strategy, you'll need to summarize it in your business plan. Be as specific as you can. For example, list the contact information of your professional team and suppliers.
You can use bullet points, charts and graphs. As long as potential investors can see that you have thoroughly planned everything out. Here is what an Operational Strategy might look like in a business plan. This is from my Classic Business Plan Template.
Get it for FREE by clicking the button below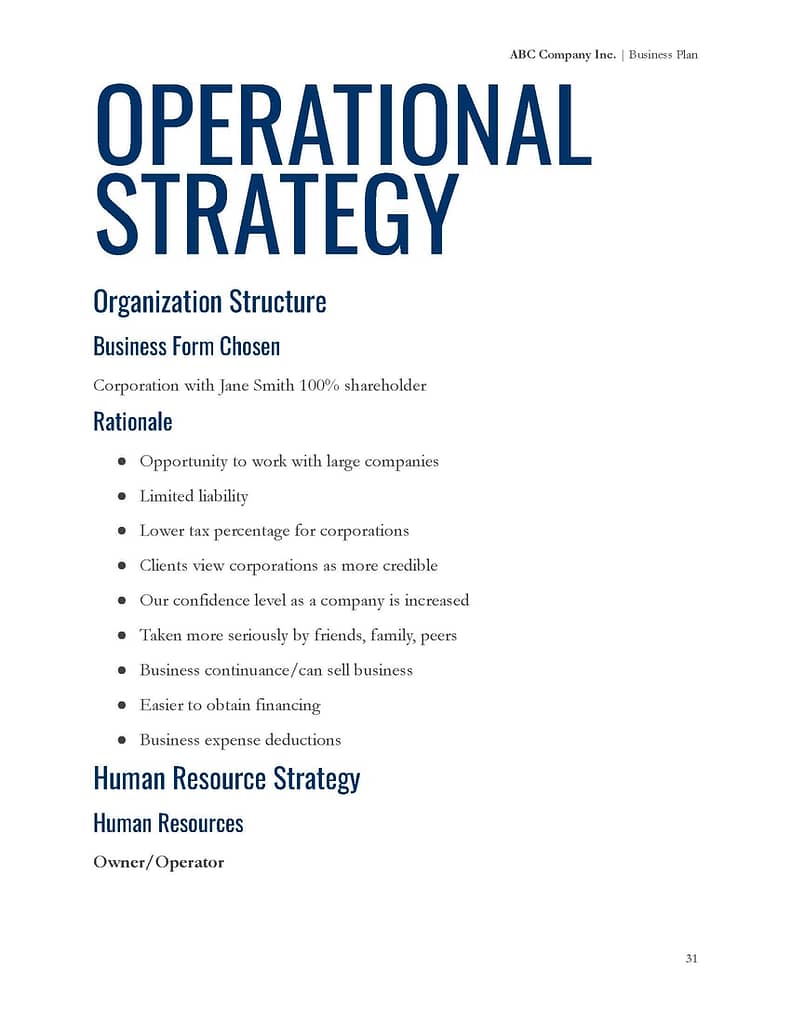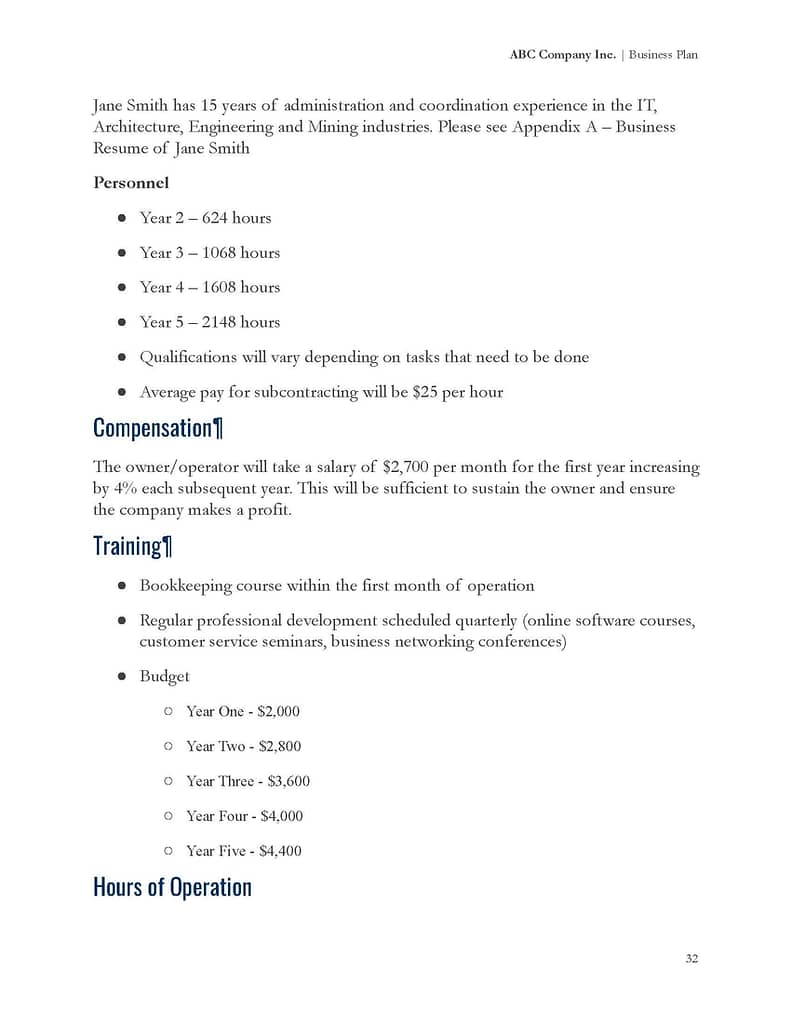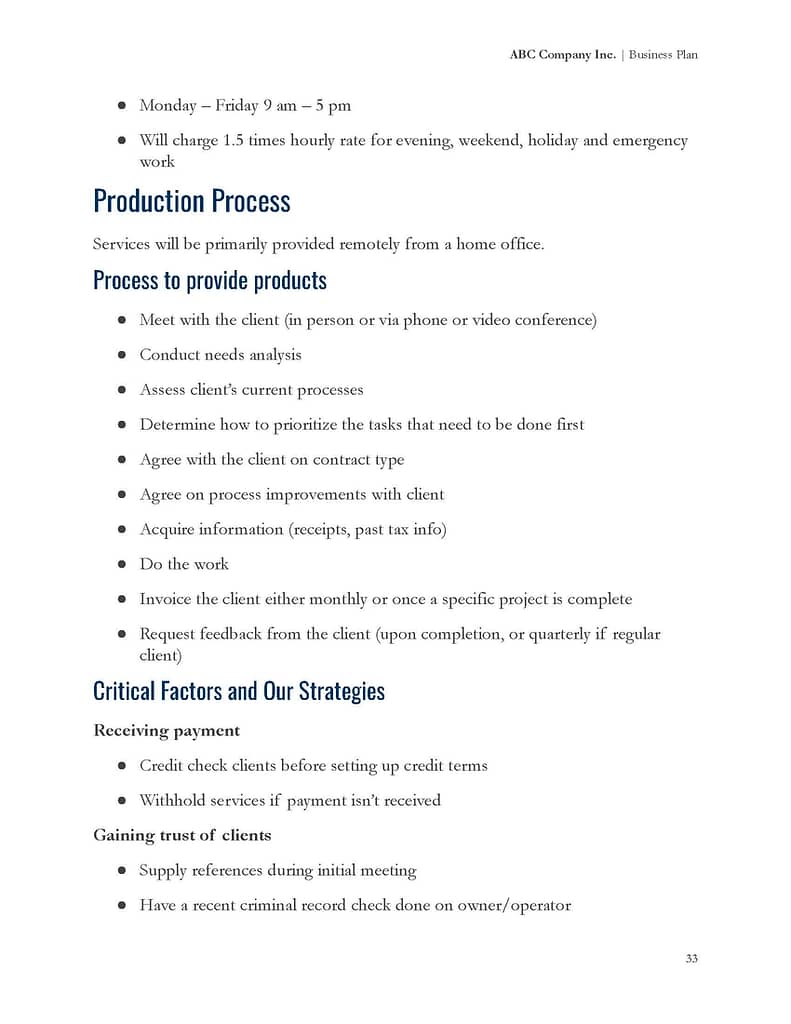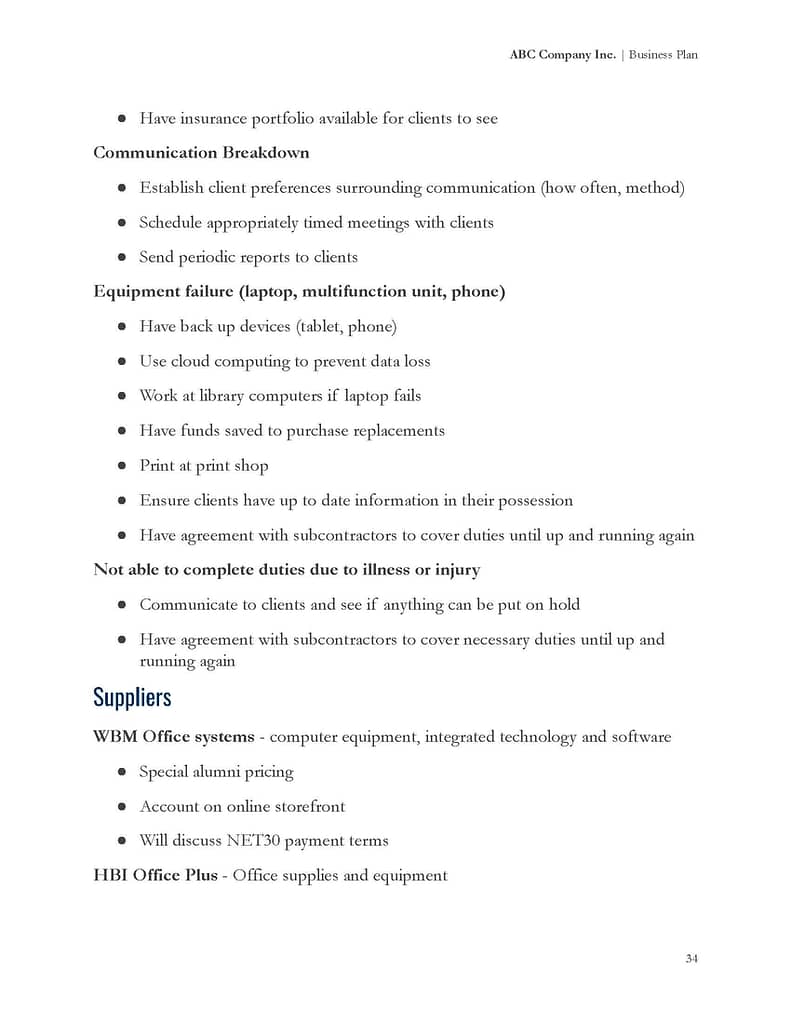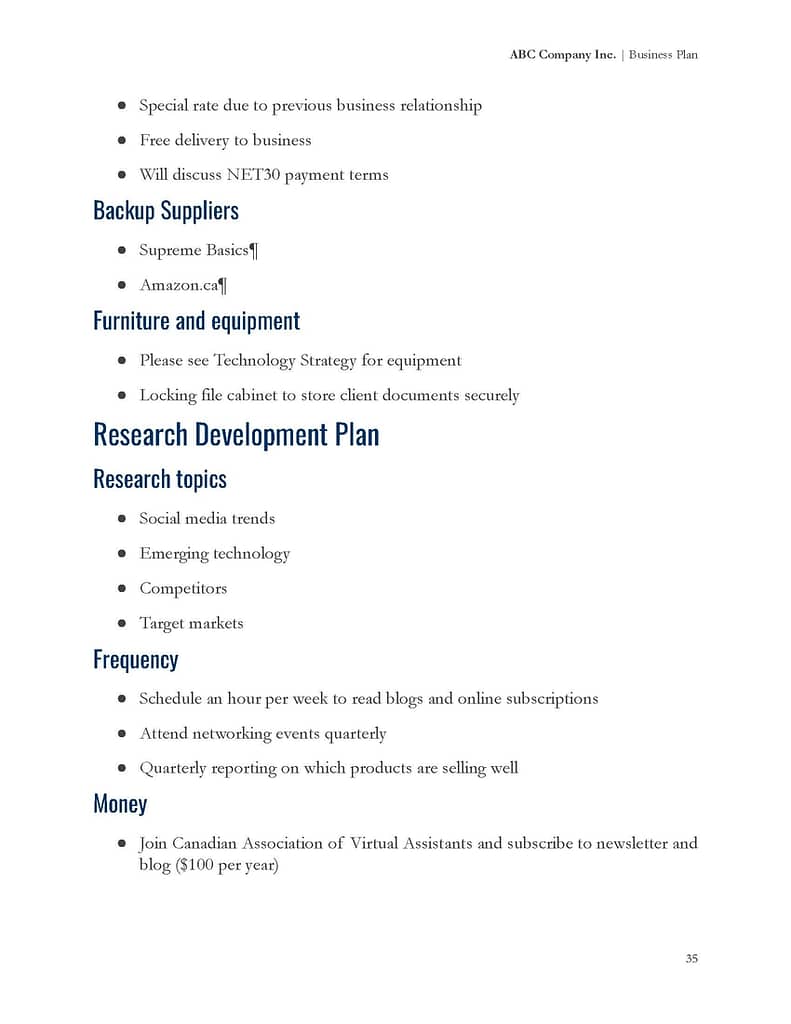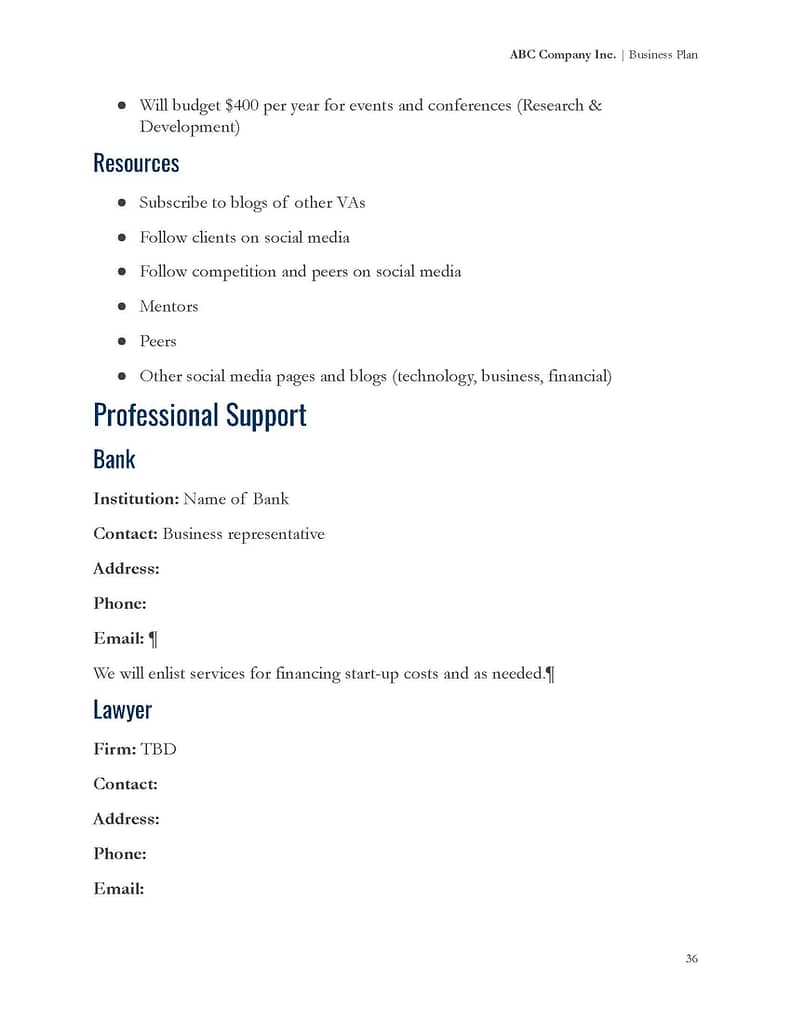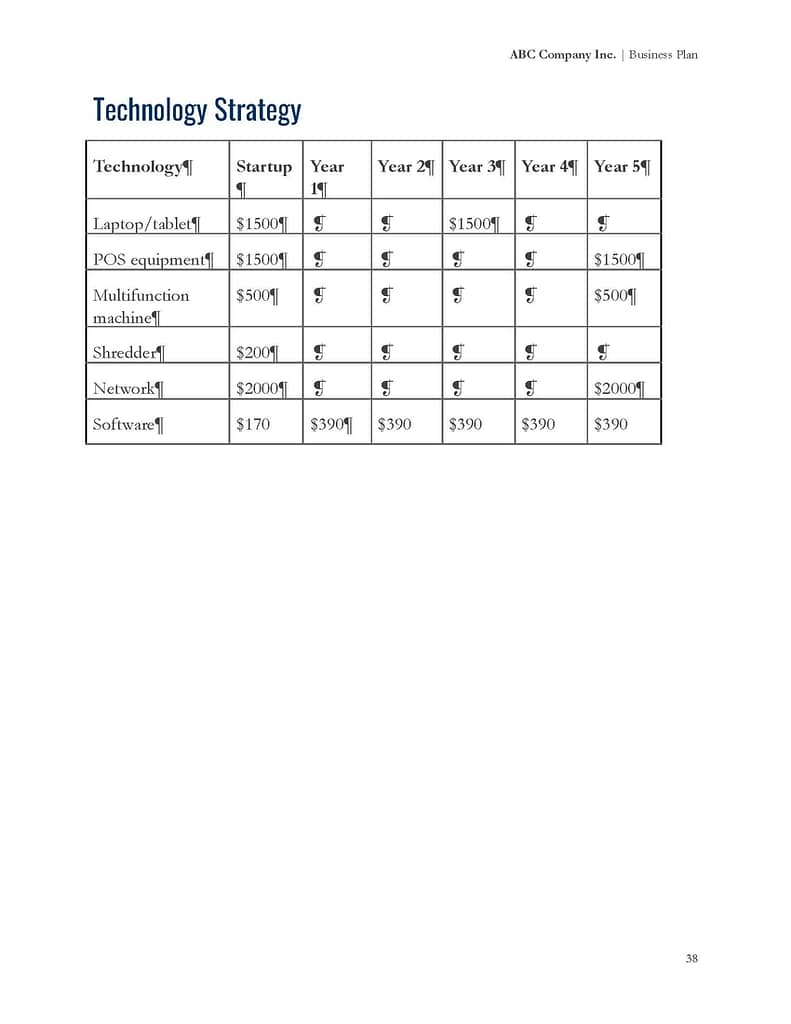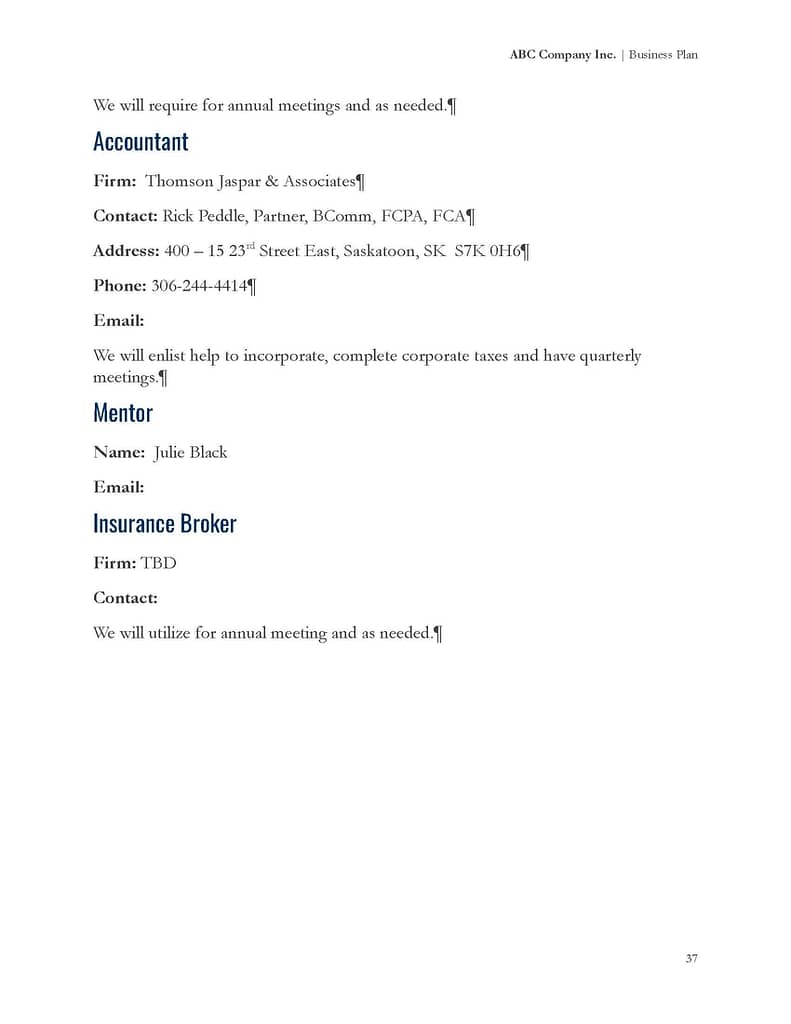 An operational strategy is a critical part of any successful business plan. It outlines the processes and procedures necessary for meeting organizational objectives. Investing time and effort into developing an effective operational strategy can help businesses maximize resources, reduce costs, and create a competitive advantage in the marketplace.
Creating an operational strategy involves identifying key areas for improvement, setting performance targets, and creating action plans to ensure that goals are met. This type of strategic planning helps businesses identify their weaknesses as well as areas where they have a competitive edge over their competitors. Additionally, it provides direction on how departments should work together to achieve desired results while minimizing risk.
By having an operational strategy in place, businesses can reduce wasted efforts by focusing on core competencies which allow them to maximize efficiency and increase profits.
Thanks for reading!
Was this article helpful?
Did I miss anything?
Is there anything you still want to know?
Comment below!